Before coming to Japan, our Montreal JET chapter had us write a letter to ourselves which we would receive halfway through our first year in Japan. SPOILER: I wrote about yuzu!
Yes I wrote "FAKUS" and no, I wasn't trying to Japanglish, it's just how my coworker used to say "focus"… mooooooooooving on!
Coming up on the 7th month mark now and well, let's see how I did on a few points:
– Improve my Japanese: … Yaaaaaa about that… I didn't ACTUALLY study these past 7 months, I thought I would absorb it the same way you absorb everything they never tell you at work, by OSOMOSIS! That hasn't really worked out. I do feel that I can understand more when people speak to me, but I feel that my own communication skills have stagnated. SO, this week I decided to kick my butt and get to studying regularly again.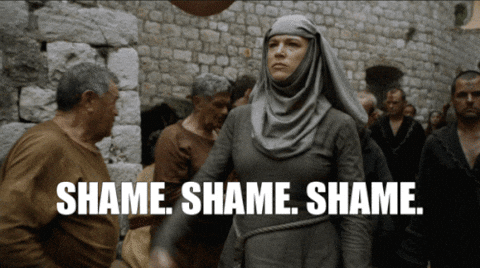 – Explore the heck out of Shikoku: Well, let me just say that I did NOT anticipate my car having so many issues. Battery, alternator, battery, battery… battery! Lame excuse I know, but it's really put me off going anywhere with it. So no, I don't feel like I've done well on this front. BUT I did do an EPIC hike on Mt. Ishizuchi, visit Kyoto, Osaka, Hyogo and Nara soooooo… #patsownback. I now have a NEW alternator AND battery -because yes, the -4 degree weather was TOO COLD for it- SO I'm looking forward to visiting both Matsuyama and Aki with it before leaving. Unless I drive into the gaijin trap, again.
– Yuzu otaku: Even then I knew I had a destiny to fulfill. I've eaten anything and EVERYTHING yuzu I can get my hands on, heck even our Christmas meal was yuzu nabe! Hitting up the yuzu festival in Uwajimura almost didn't happen and can you imagine the tragedy? Looking at you inaka ALTs sharing details at the LAST minute… teehee. However, I must issue a PSA that I'm a fraud. Yes, a BIG.FAT.FRAUD! Sigh, you see, I thought yuzu season lasted muuuuuuuuuuch longer than it did. SO, I kept putting off visiting the yuzu onsen until it was too late. Sobering reality. So, moving forward, I'm going to jump on opportunities and not repeat such an epic fail.
Now there's a few things I hadn't put in my letter because they were more of a personal nature than something to do with Japan. However, I feel like I've done pretty good by some of the goals I set myself so let me share them with you:
– Keep to an active lifestyle: I do feel like I've been decently active back home but, especially hitting 30, I didn't feel like I was properly incorporating it as a life habit. I intend to travel until I DROP, for that I need a healthy body. In summer and fall I'm quite active and then -30 hits and FORGET IT. So, enough of that. I figured that if I kept to a routine, I could make it a life habit. The secret? Change it up! I've been swimming, dancing, running and (trying) to do yoga #sweatlife.
– Read more: I can't believe I even have to set this goal for myself! I LOVE reading and I let cat memes and the internets take too much space in life. Since I've arrived I've polished off Good Omens, Wuthering Heights, Onegin (2nd time!) and Consuelo; Finishing off short poems by Cocteau and moving on to Lemon by Kajii. Not exactly book worm level, but definitely on the right track. And in case you were wondering (even if you're not TOUGH LUCK cause Ima tell you anyways) I try to alternate between English and French, just to confuse my brain a lil more.
– Eat better: I am SO over having stomach issues! In a nutshell, I have non-ulcer dyspepsia, so imagine having an ulcer… without an ulcer. Ya, fun. Bloating, pain, nausea and insomnia are all part of the super package. Oh and social anxiety. That one's no fun because I'm an outgoing foodie… enough! It's not like I ate crap to being with and I did watch my diet back home buuuuuuuuut sometimes life gets in the way and you slip up. Again, enough. Despite stuffing my face with every delicious thing that's thrown my way here, I've had relatively few problems and that's because I got back into the habit of cooking regularly. It's fun, it's cheap and it's delicious! So, yay me.
So there you have it, a letter to myself.
7 months in and 5 to go. What's next? Stay tuned!